–                          –                          –
Leading Off
Now that enough time has passed, we can go back and review what went wrong with the Orioles 2017 season – without it devolving into tears.
Welcome back to Bird's Eye View. As a reminder, we go to a slightly relaxed schedule during the offseason. We'll go to monthly shows until about Spring Training. Unless of course, something happens, and we feel like putting out a show. WE'LL DO WHATEVER WE FEEL LIKE.
This one ran a little long, but we missed you.
Join us for The Drink of the Week. Don't forget to drink socially with us on Untappd.
This Week on the Twitters
It's no longer a review of Orioles Baseball "in 140 characters or fewer." We're divided on whether we are #Team140 or #Team280. Do you like the change? Here are some tweets from this brave new world:
Looking Back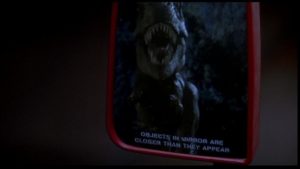 First, let's look at the rest of the league: the playoffs were very entertaining, and the World Series was an instant classic. Isn't it nice to see great baseball play at the highest stakes, without making you want to vomit from nerves? Looking at a Astros/Dodgers series, this was more than just a contest of two talented teams: it was a contest between two models of putting together a championship team. On one hand, the pocket book. On the other, the tank. We discuss the merits of tanking in baseball, whether it can be legislated, and whether it will be prevalent moving forward.
Next, on to the Orioles. Now that the sting is gone, we can say that this team was not good enough. Terrible pitching, mediocre hitting, and a Dark-Ages-style swoon made for rough watching in 2017.
Looking Ahead
The Orioles need a lot to be competitive in 2018. It all comes down to what they are willing to spend, and whether or not they consider this to be their last chance within the competitive window.
We're realistic that the Orioles are not going to attract top-of-the-market free agent starting pitchers, but they need to make a real run at the "best of the rest." The second tier pitching market has real names that will make the Orioles better. A February bargain shopping spree will not get it done.
In addition to the starting pitching issue, we discuss:
The catching tandem
Whether the Orioles can afford a quality utility infielder
Whether Adam Jones is still Adam Jones
How good Chris Davis' defense really is
Which former rivals Orioles fans should embrace
Blowing the Save
Most podcasts try to end on a high note – the perfect coda to a quality program. That's just not our style. Each week, we'll end on a weak note, blowing the save with an item that didn't quite fit into the episode, or something they simply need to get off their chests. It's our version of taking the ball and pulling a Kevin Gregg.
Your Turn
Love it? Hate it? Confused? Let us and other listeners know! As always, we appreciate the support.
Please leave us a review on iTunes and Stitcher. Get connected with us on social media, click below to find us on social media.