–                          –                          –
Leading Off
Pitchers and catchers report tomorrow! Our long national nightmare is over – we've waited for the crack of the bat, the pop of the mitt, and most importantly:
GRAINY PICTURES OF GUYS IN SHORTS!!!
OK, so the early days of camp aren't that exciting. But it's infinitely better than no baseball at all.
Join us for The Drink of the Week. Don't forget to drink socially with us on Untappd.
This Week on the Twitters
Here is what is happening in the world of Orioles Baseball, in 280 characters, or fewer:
Spring Training Story Lines

With so much unsettled, here are the story lines that we're watching, as camp unfolds:
What else gets done (besides, ahem, starting pitching)?
The scoop on Schoop
What does a rebound for Trumbo and Davis look like?
 Do any of the Rule 5 guys stick?
Are the Orioles OK with what they've got behind the plate? Are you?
From the Heart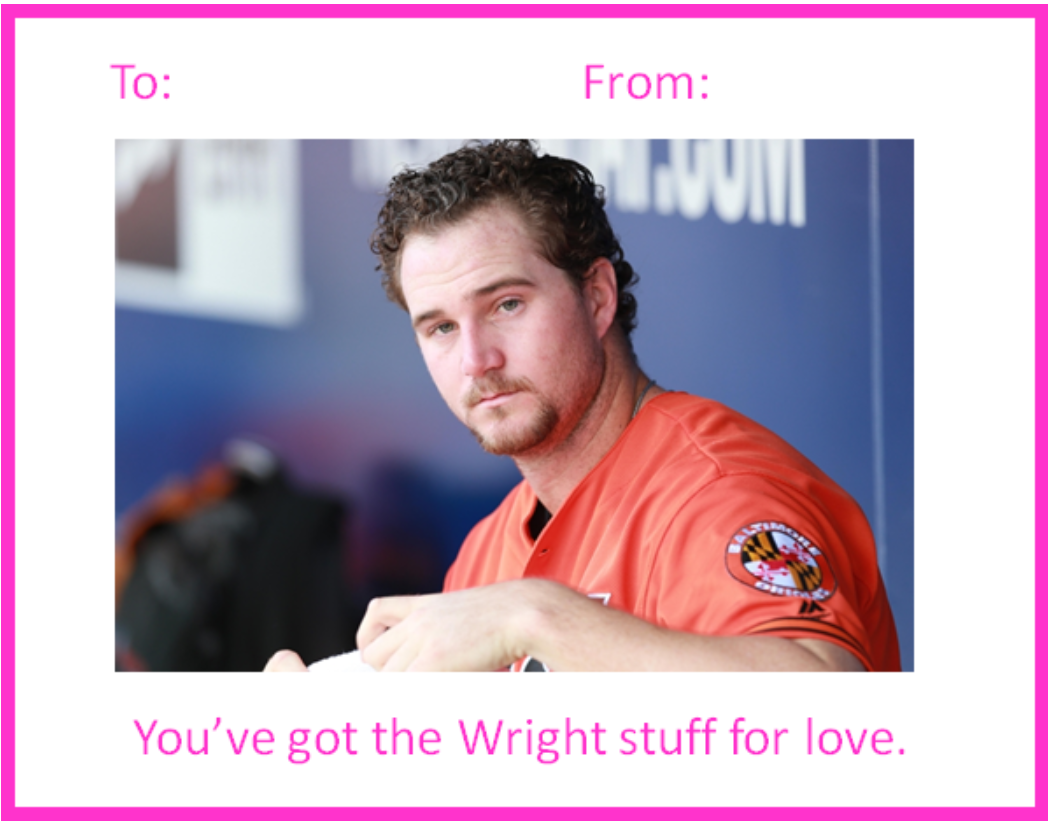 With Valentine's Day approaching, is it any wonder that the season of new beginnings for Orioles baseball coincides with the season of love? As such, Jake and Scott speak from the heart. They acknowledge their love for Orioles Baseball – a love that is weird, and difficult to explain to their wives.
How will I pitch to thee? Let me count the ways.

Two – that's all we've got. 
Check the blog for more Valentines, and let us know which you'd like to see in the BEV collectors' set.
Blowing the Save
Most podcasts try to end on a high note – the perfect coda to a quality program. That's just not our style. Each week, we'll end on a weak note, blowing the save with an item that didn't quite fit into the episode, or something they simply need to get off their chests. It's our version of taking the ball and pulling a Kevin Gregg.
Your Turn
Love it? Hate it? Confused? Let us and other listeners know! As always, we appreciate the support.
Please leave us a review on iTunes and Stitcher. Get connected with us on social media, click below to find us on social media.