The BEVys are here!

It's time for the 5th Annual BEVy Awards, presented by the Bird's Eye View podcast. What are the BEVys, you ask? Well, the BEVys are a mid-season awards show in which we (and some of our friends and colleagues in the Bird-O's-sphere) hand out faux awards. Except there is no real hardware, and nobody is here to accept them. The BEVys are a little bit like Who's Line Is It, Anyway in the fact that the games are made up and the points don't matter.
The BEVys always begin with some musical entertainment, as the guys tackle the toughest issues of the day – namely online civility and the chances of re-signing Manny Machado. Not a fan of our dulcet tones? We can't blame you. If you'd like to get off this ride, feel free to skip time markers 3:15 through 10:40. Otherwise, buckle up – we're at it, again.
The Awards
The 5th Annual BEVy Awards feature 14 awards, from 12 presenters. Contributors to this year's show include: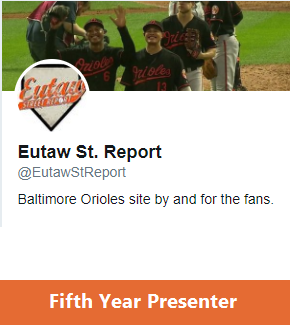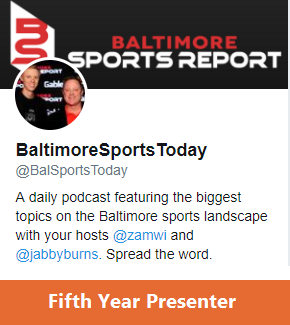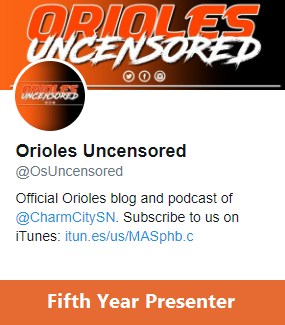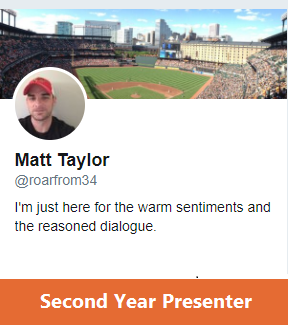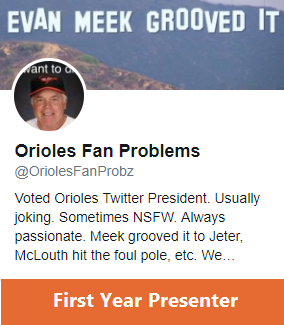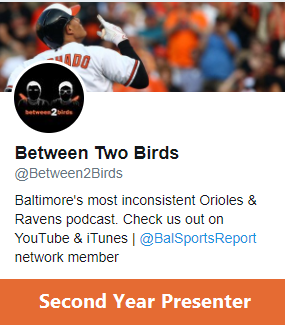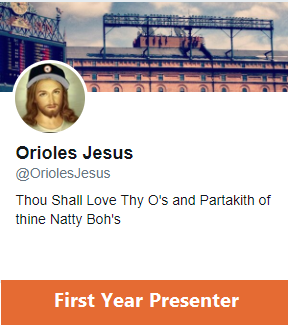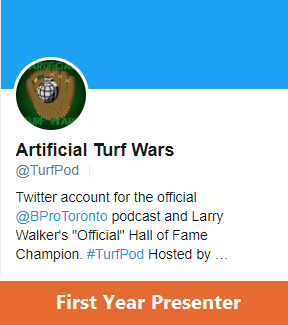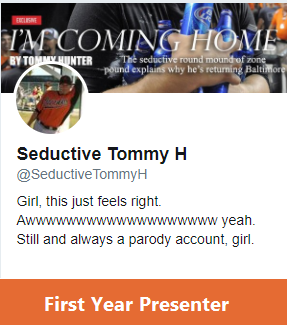 Many Thanks
The BEVys provides us an excellent opportunity to stop and smell the roses. We enjoy the hell out of producing this podcast, and we have so many people to thank for making the effort possible, and for making it so much fun. Please know that there are so many people not listed here that are vital to what we do, and ensuring that we laugh so hard along the way. We apologize for not mentioning everyone by name (but the show is already long enough).
That being said, we would like to thank:
The "Voice of the BEVys," Jovial Jay Shepard.
The many contributors to this show, and collaborators in the Bird-O's-Sphere, at large. It seems that all the people we meet who create Orioles content online are generous with their time and talents, and know how to have a good time.
OBP Apparel, for our sweet logo.
The artists who provide our show music on a weekly basis:

Songs from the Moon – Watching the Orioles (Bird's Eye View theme song)
Black Dog Prowl – No Robots (interstitial music)
The Last Year – Mania (interstitial music)

The Baltimore Sports Report Network – sister wife podcasts, dear friends.
Our wives, the Baseball Widows, who encourage our passions and tolerate our podcast-related absences.
Bird's Eye View listeners. There may be no accounting for your taste, but we appreciate the opportunity to share in your Orioles fandom experience. It's been fun getting to know you through the years, and to share our thoughts and feelings along the way. Thanks for making this a rewarding experience.